Path of the Panther with Carlton Ward Jr.
Please join The Nature Trust of The Americas for a small gathering and presentation by
Carlton Ward Jr., National Geographic Explorer and Photographer, on Path of the Panther, an ambitious storytelling effort identifying the land protection and wildlife crossings needed to keep the Everglades connected to North America and save a future for the Florida Panther.
6:00 PM Champagne Reception and Hors D'Oeuvres
7:00 PM Presentation followed by Q&A
8:15 PM Networking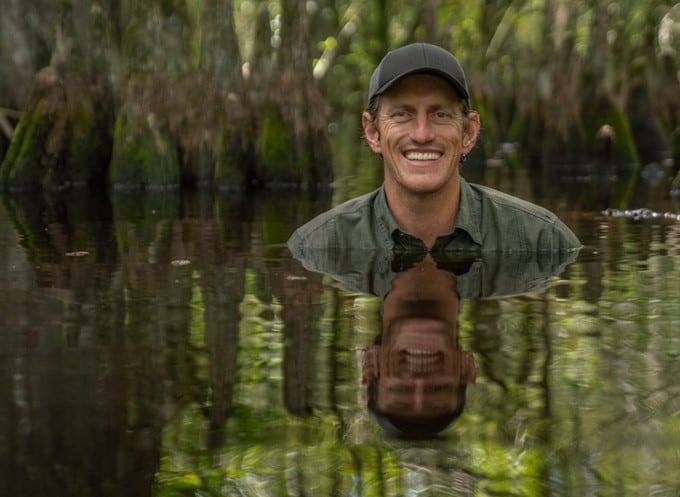 Carlton Ward Jr.
Carlton Ward Jr. is a conservation photographer focused on wild Florida. He founded the Florida Wildlife Corridor project in 2010 and has since trekked 2,000 miles during two National Geographic supported expeditions to advocate for the corridor's protection. The most recent Florida Wildlife Corridor Expedition is the subject of the new film, The Forgotten Coast, featured at the Environmental Film Festival in Washington, D.C. and broadcast nationally on PBS in 2016.An eighth-generation Floridian, Ward has developed strong connections with conservation organizations, researchers, and landowners. His family owns a ranch in the Peace River Valley that provides habitat for Florida panthers and he has several cousins who are full-time cowboys in the Greater Everglades. He is now working as an ambassador for the recovery of the Florida panther, a plan that calls for conservation of hundreds of thousands of acres of ranchlands and forests and across Florida. Ward's photographs are exhibited widely and have been published in magazines including Audubon, Smithsonian, Geo, Africa Geographic, Nature Conservancy, and National Geographic.
Location and Details
Player's Lounge
The Biltmore Golf Club
1200 Anastasia Ave
Coral Gables, Florida
Date: Thursday, June 27th
Tickets: $475
(Proceeds will fund a camera trap system vital to conservation research of the Florida Panther.  All guests will receive a special edition print by Carlton Ward Jr., included in the ticket price.)
Contact: Rebecca@NTOTA.org