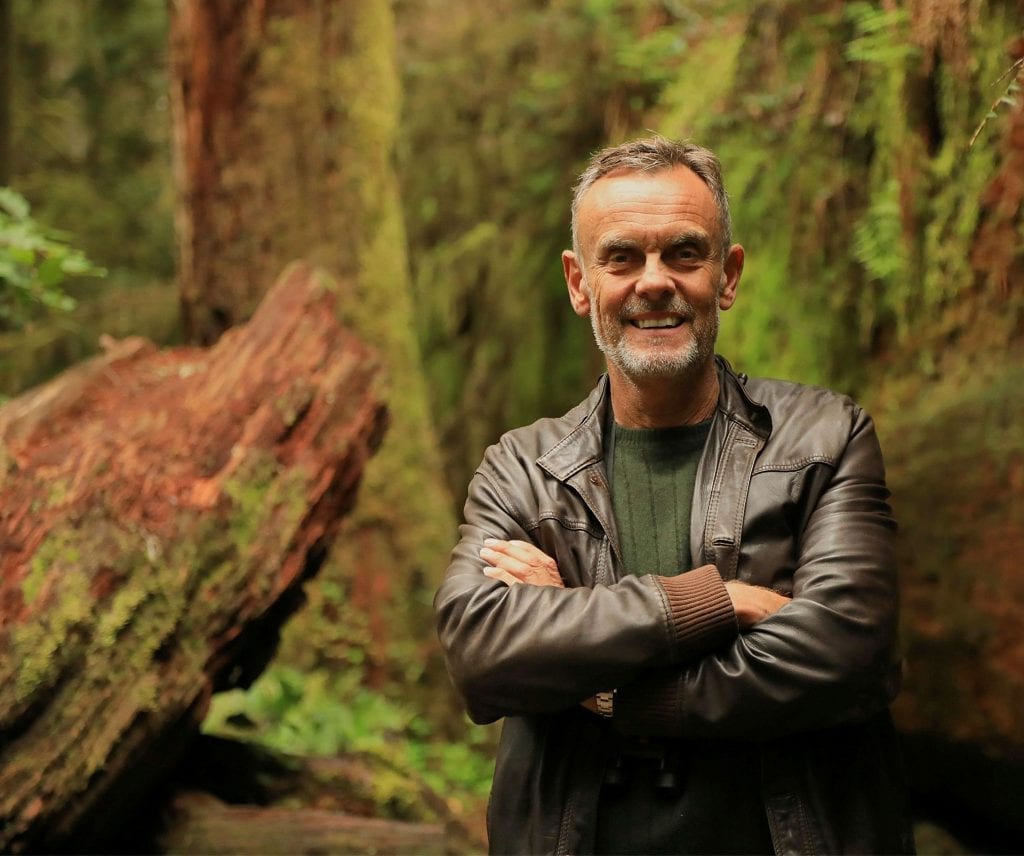 Paul Lister
After twenty years in the furniture business and the sudden ill health of his mentor and father Noel, Paul had a change of consciousness about his life, purpose and legacy. In 2000, he established The European Nature Trust with a focus on environmental and educational projects in Scotland and Romania, and now more recently Italy and Spain.
In 2003, he purchased Alladale Wilderness Reserve in the heart of the Scottish Highlands, which is now the focus of a pioneering re-wilding and ecotourism initiative. Paul is also a trustee of Foundation Conservation Carpathia.
Paul's unwavering mission is to connect both people and businesses to nature through a number of leading international environmental initiatives.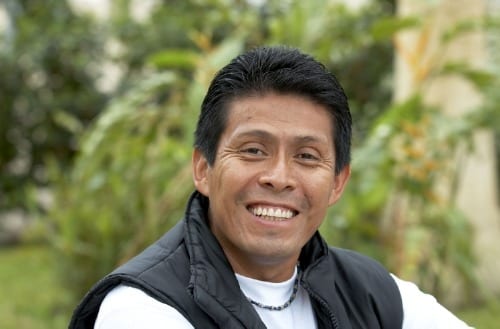 Rafael Manzanero
Rafael was raised in a small farm in rural Belize. He started his conservation career at The Belize Zoo, as an environmental educator just after graduating from Sixth Form in 1986. Since then Rafael learned that his conservation work was important for Belize as the country was at a turning point. In 1989 he then joined the Forest Department as a Wildlife Conservation Officer. This same year he founded the Youth Environmental Action Group [YEAG], where he spent his other ten years as a volunteer, conducting experiential learning programs among children and youth. By the time he left the Forest Department in 1998 he was the Chief Conservation Officer.  In 1999 YEAG changed its name to Friends for Conservation and Development [FCD], though still the organization depended entirely on volunteer work. In 1998 he became a part time and eventually a full time staff at Rare as the Assistant Director for environmental education Pride campaigns for Spanish speaking countries based in Mexico, and spent most of his time providing mentorship to environmental educators.
In 2006 Rafael returns back to Belize on a fulltime basis with the objective of leading the way forward for FCD. Rafael was given the task of consolidating efforts in Belize for the protection of the Chiquibul/Maya Mountains Key Biodiversity Area.
Over the period of one year Rafael's aim of protecting the important natural and cultural heritage started to come true. The Forest Department signed an agreement with Rafael's NGO to manage Belize's largest protected area (285,937 acres) in 2007, while the Institute of Archaeology signed a similar agreement for FCD to manage the Chiquibul Cave System which is considered the largest and longest cave system in Central America in 2008. In 2012, the Government signs another agreement with FCD giving them management responsibilities for the only research station located on the western flank of the Maya Mountains, and undertakes a vibrant landscape management program in the Vaca Forest Reserve. Today, FCD has management influence coverage in 9% of the terrestrial territory.
Due to his innovative management style and learning spirit, Rafael's organization was awarded in 2007 the Environmental Organization Year Award by the Belize Tourism Board, and the Co-Manager of the Year Award by the Forest Department. In 2013 Rafael was named an Officer of the Highest Order of the British Empire (OBE) for his work in the protection of the Chiquibul ecosystem by the Queen of England. In 2017, he was named the Man of the Year by Belize Breaking News.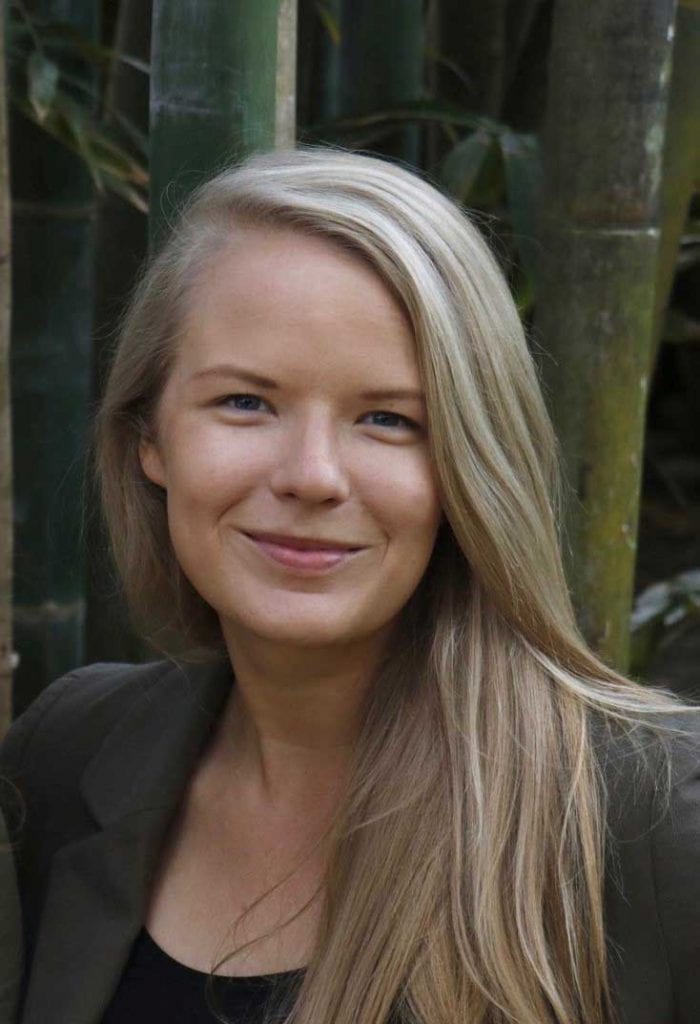 Tori Linder
Conservationist
Tori is a conservationist and Florida native from a 5th generation ranching family. She has worked with corporations, investors and governments on conservation and sustainable developments efforts across the globe. As director of Path of the Panther, Tori is now working with colleagues and partners to tell the story of the Florida panther and in turn promote conservation of the Florida Wildlife Corridor.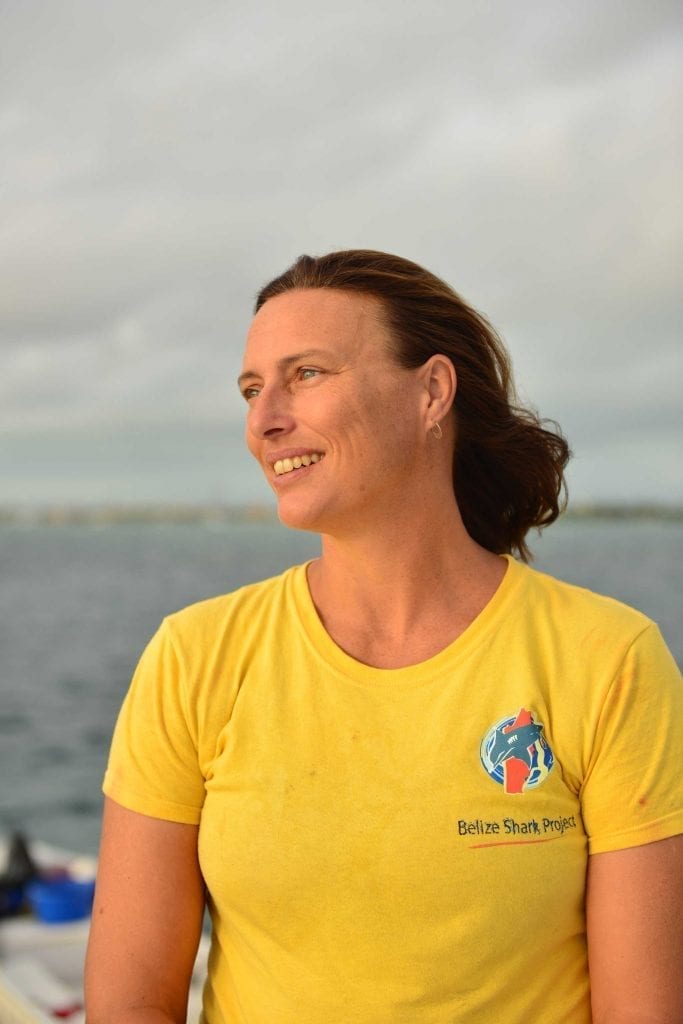 Rachel T. Graham, PhD.
Founder and Executive Director, MarAlliance
Dr. Rachel Graham is a conservation scientist with over 27 years of experience in development and environment projects in Latin America, Africa and Oceania working with multi- and bilateral institutions, academia and NGOs.
In 2014 Rachel founded MarAlliance an international NGO that explores, enables and inspires positive change for threatened marine wildlife, their critical habitats and dependent human communities. Rachel believes in a grassroots approach to science, outreach and resource management that is built on alliances and partnerships with multiple sectors.
For the past 20 years she has focused on community-based research and conservation of large marine wildlife including sharks, rays, turtles and finfish with a species-specific focus on whale sharks, manta rays and goliath grouper.
Based in Belize, Rachel catalyzed both the designation of whale sharks and nurse sharks as protected species and the declaration of critical habitat for whale sharks and spawning fish as a network of protected areas.
An active member of the IUCN Shark Specialist Group, she leads or participates in several advisory committees, editorial boards, and has published over 60 peer-reviewed papers, photos and lay articles.
Rachel has a BSc in Zoology from Oxford, a master's from Edinburgh and an interdisciplinary PhD addressing whale shark ecology, reef fish spawning aggregations, associated fisheries and tourism from the University of York.
In 2011, she won the Whitley Fund for Nature Gold Award for her work with sharks and communities. Her proudest achievement to date is her two sons who are conscientious fishers, budding marine scientists and conservationists.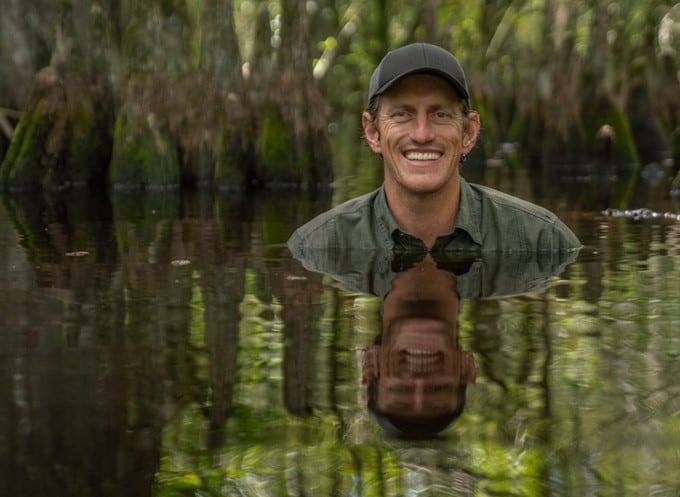 Carlton Ward Jr.
National Geographic Explorer and Photographer
Carlton is a National Geographic Explorer and photographer focused on Florida's hidden wild. He founded the Florida Wildlife Corridor project in 2010 and has since trekked 2,000 miles during two National Geographic supported expeditions to advocate for the corridor's protection. An eighth-generation Floridian, Ward has developed strong connections with conservation organizations, researchers, and landowners. He is now working as an ambassador for the recovery of the Florida panther, a plan that calls for conservation of hundreds of thousands of acres of ranchlands and forests and across Florida.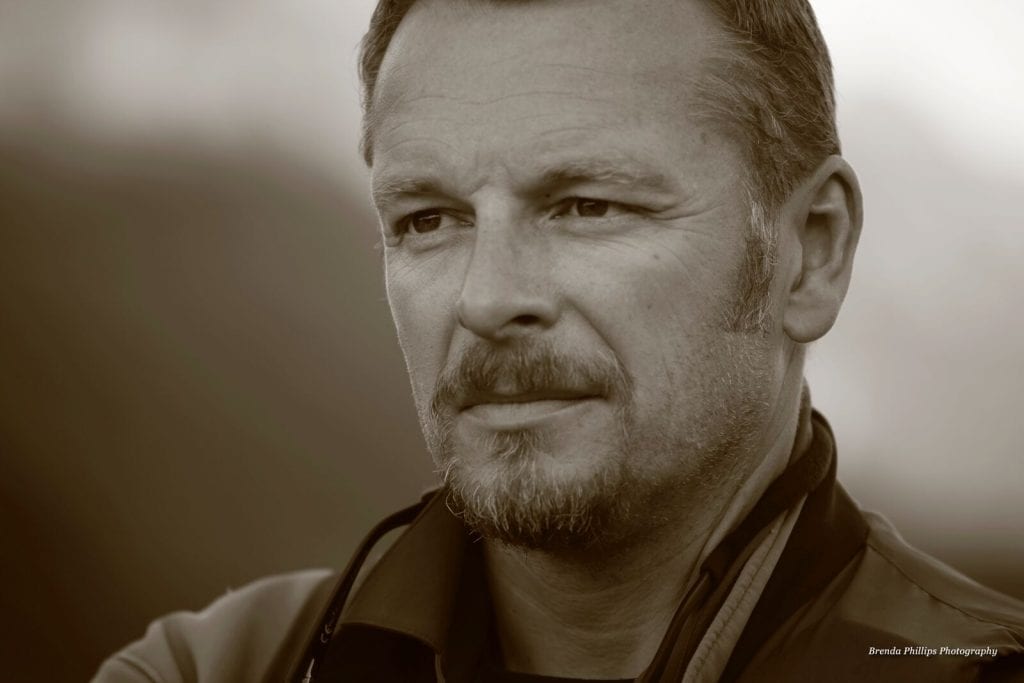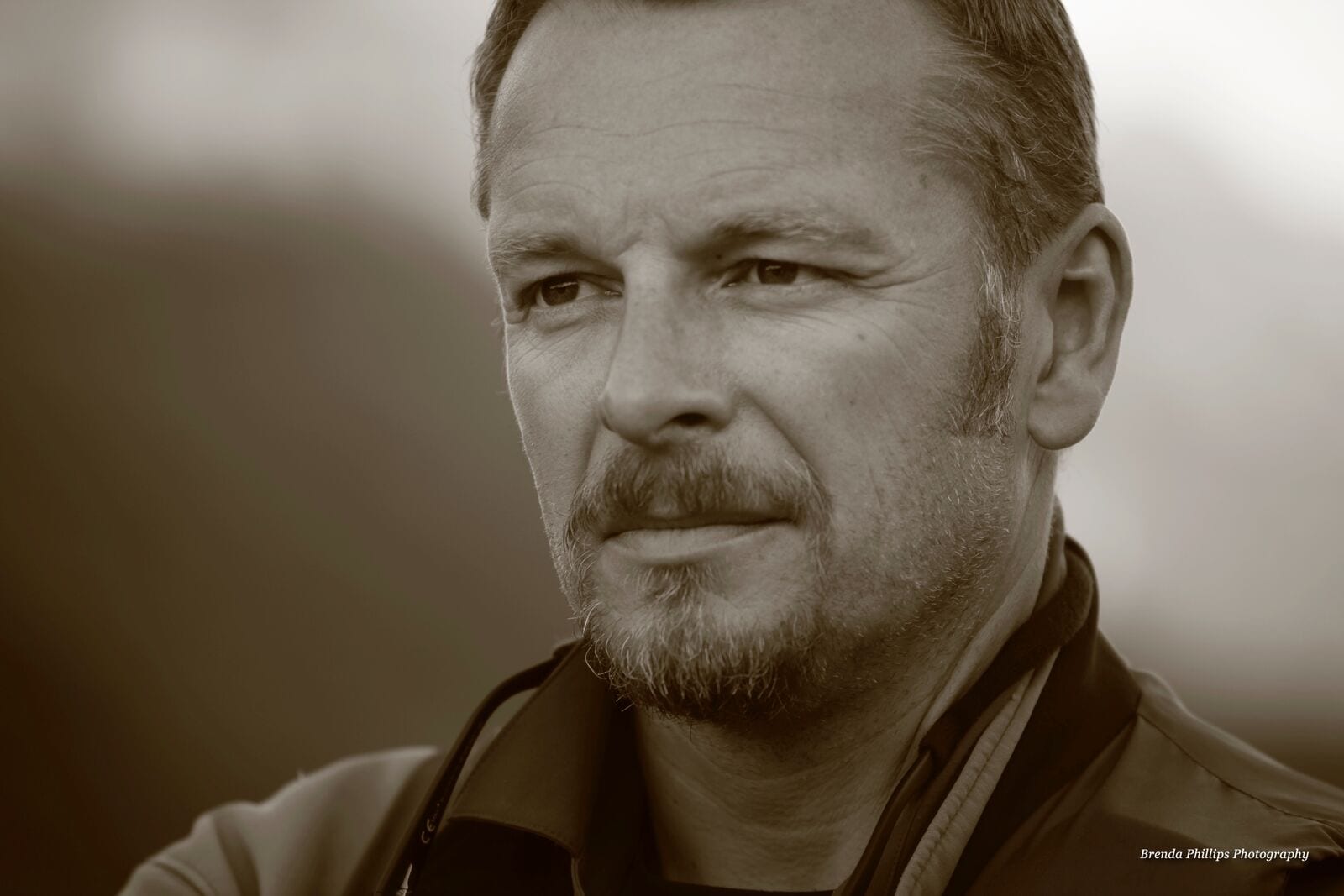 Chris Morgan
Ecologist, conservationist, adventurer, author, TV host
Chris Morgan is a British-born ecologist, conservationist, TV host, filmmaker, and author. His ecology and conservation work focuses on bears and other large carnivores worldwide. Over the last 25 years Morgan has worked as a wildlife researcher, wilderness guide, and environmental educator on every continent where bears exist.
He emigrated to the US from the UK in 1997, and in the year 2000 co-founded the award-winning community-based education program, the Grizzly Bear Outreach Project (GBOP; now Western Wildlife Outreach, WWO), which was designed to bring scientifically credible information about grizzly bears and recovery to local communities of the North Cascades in Washington State.
Through his work as a wilderness guide he has escorted hundreds of people into wild locations around the world to share the wonder of nature, and especially large carnivores.
Morgan has been a featured television host and/or contributor in productions for PBS, National Geographic Television, BBC, Discovery Channel, and has appeared on the Late Show with David Letterman. In addition to his TV hosting, he has also become a familiar voice of the television series PBS Nature having narrated numerous films since 2011 on topics ranging from lions to pelicans and the Australian outback.
Chris authored the book 'Bears of the Last Frontier'. This large format publication describes the experience, the bears, and behind-the-scenes insight from the production of the PBS Nature episodes of the same title that Chris co-created and hosted.
Chris is the co-founder of Wildlife Media / The UPROAR Fund (TUF), a non profit organization that produced BEARTREK, a feature-length documentary that follows Chris' journey by motorcycle to Alaska, Peru, the Canadian north, and Borneo. The film's campaign has generated support and exposure for critical conservation projects in these areas. TUF now focuses on finding and supporting young conservationists as "Ambassadors" for their passion species.
Chris is the co-founder of UPROAR, a company that has set out to bring thousands of short, inspiring, fiercely optimistic videos to huge audiences through social media. And give those audiences ways to act and engage in conservation impact. The goal is a global community that together acts for people and planet in a new and inviting way.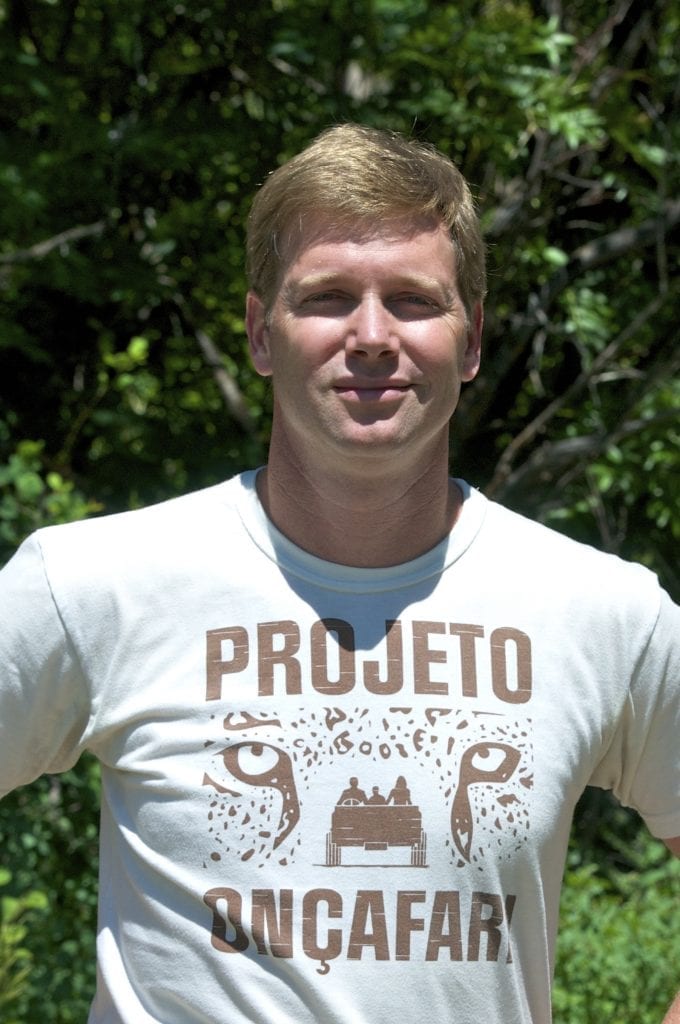 Mario Haberfeld
Mario Haberfeld is a retired Brazilian racecar driver that has raced for almost 20 years. In his career he has won many championships from Go Karts to Formula 3. He was a test driver for Jordan's, Stewart's and McLaren's Formula 1 Teams. In the United States he has driven for some of the best Indy Car Teams.
He visited Africa for the first time when he was only 11 years old and still visits that continent every year in search of the best ecotourism practices.
After retiring from motor racing, and being a huge nature lover, he has traveled the four corners of the World photographing wild animals and learning about various conservation projects. These projects where used as references for the creation of a groundbreaking Jaguar conservation project in his native Brazil.
In 2011 he completed the OPM course at Harvard Business School and Co-Founded Onçafari Jaguar Project that aims to create jobs for local communities, increase value of protected land, preserve the Pantanal and its species through ecotourism. Through its seven years of existence Onçafari has grown a lot and now has projects in four different biomes of Brazil.